Stop The Spread, Protect Your Health: PrEP Awareness Week 2022
This year, October 24 – 31, 2022, is National PrEP Awareness Week. This year's theme is Portraits of PrEP! This theme calls attention to the fact that PrEP is an individualized experience. Each person's relationship to their own sexual health is unique, depending on their access to health resources and intersections of their own identities. Read on to learn about what PrEP is, our upcoming events, and how we can help you on your sexual health journey.

What Is Prep? How to Prevent HIV
PrEP stands for Pre-Exposure Prophylaxis and is a medication that prevents the spread of HIV (Human Immunodeficiency Virus) to those who have not yet been infected. According to Ending the Epidemic, at least 70,000 New Yorkers have made the decision to use PrEP to prevent HIV over the past decade.
If you are a part of a group that is considered high-risk for HIV, it is important to prevent the spread prior to getting sick. Apicha offers multiple PrEP options: a daily PrEP pill as well as a recently FDA-approved injectable PrEP.
Request an appointment with us to learn more about your PrEP options.
What Is Pep? How to Respond if Exposed to HIV
PEP, which stands for post-exposure prophylaxis, is a medication taken after you think you may have been exposed to HIV. It can be effective in emergency situations, but you must take it within 72 hours of the potential exposure in order for it to work. You will then have to take PEP daily for 28 days.
PEP is an emergency HIV prevention method. It's important to always talk with your provider about both PrEP and PEP. PEP is to be taken in emergency situations when you think you may have been exposed to HIV:
If a condom breaks during sex.
If you have unprotected sex.
Through sharing needles, syringes, or other equipment to inject drugs.
In the event of a sexual assault
Our PrEP & HIV Services
1. HIV Testing & Care
If you have knowingly been exposed to HIV within the last 30 days or feel that you have developed symptoms, Apicha CHC is here to help. Our medical professionals will help you every step of the way, from administering testing, prescribing medication, and constructing an effective treatment plan.
Rapid HIV tests can detect infection as early as 7-10 days after exposure. We provide completely confidential HIV testing services. To sign up for our HIV Testing services, click here and select HIV/STD testing from the drop down.
2. We can get you PrEP.
If you become part of Apicha CHC's PrEP Program, you will be assigned a medical provider at Apicha CHC who will assess whether PrEP is right for you and will prescribe you the daily prevention pill or the injectable PrEP series.
Our PrEP staff can also help you:
Enroll in insurance or sign you up for special PrEP cost programs.
Set up your appointments.
Remind you when your pills are running out.
You can easily pick up your prescription at Apicha CHC's in-house pharmacy or use our free delivery service.
You can request an appointment to get started on PrEP here. Be sure to select the appointment type as "Access to PrEP/PEP."
Apicha CHC's PrEP line number: (646) 740-6392.
3. Become a part of our HIV Clinic
If you know you're HIV-positive and don't currently have a medical provider or aren't happy with the one you do have, we welcome you to be a part of the Apicha CHC family.
You can request an appointment here. Be sure to select the appointment type as "Primary Medical Care."
Apicha's PrEP Aware Week Events
October 25: Sex and Love Talk Circle
Project Connect and the Asian American Feminist Collective are holding a Sex and Love Talk Circle at our Manhattan clinic.

RSVP at this link. Due to space limitations, RSVPs will be closed after 15 people. There will be a waiting list open.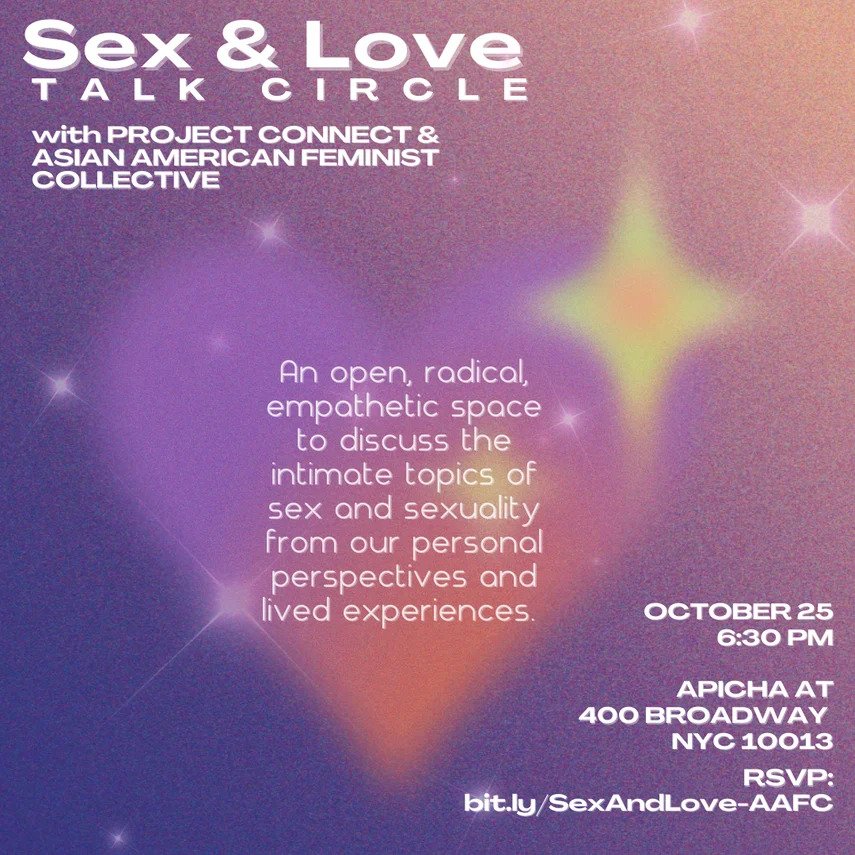 October 27: Fall Wellbeing Day 2022
We are teaming up with MinKnown Center to offer free Flu Shots, COVID-19 Tests, and other health services. Everything is free, regardless of your insurance status and immigration status.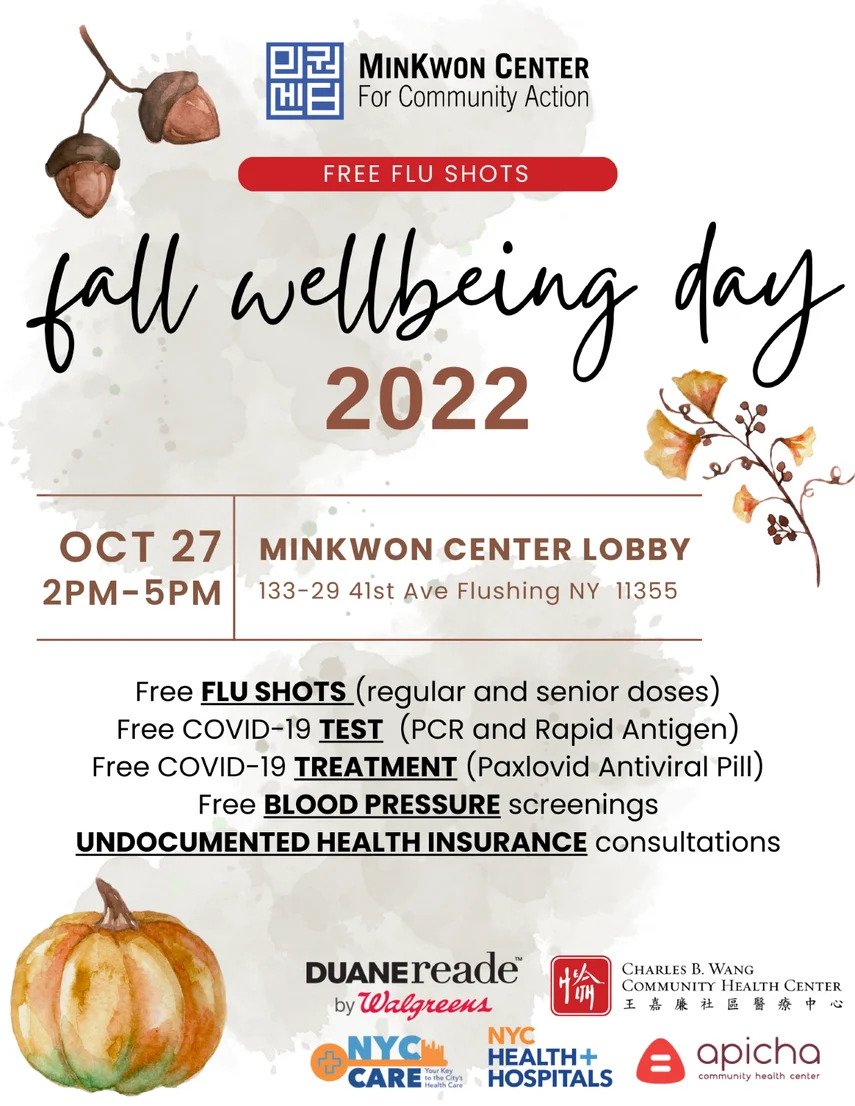 October 28: Whorechata Inferno Ball
Apicha will be giving out PrEP Aware Week SWAG bags at Whorechata's Inferno Ball at the Brooklyn Monarch! RSVP here.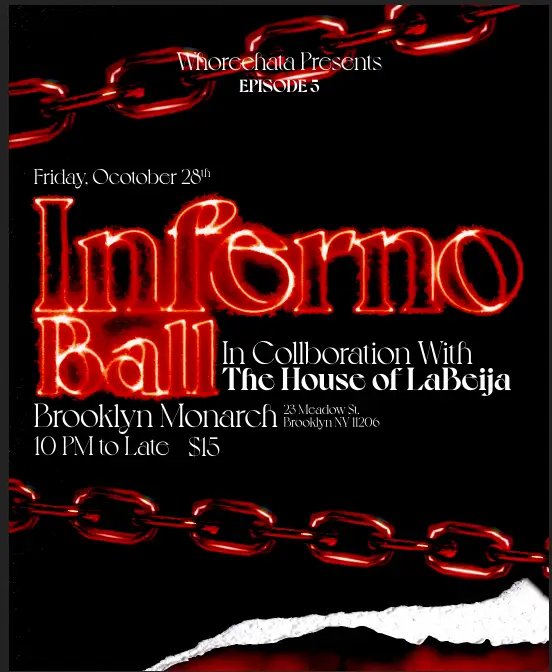 October 29: Free Vaccines with KCS & AMPHS
We are joining Korean Community Services and the Academy of Medical & Public Health Services in Sunset Park to provide FREE:
COVID-19 Bivalent Boosters
Flu Shots
HIV Testing
Other Community Events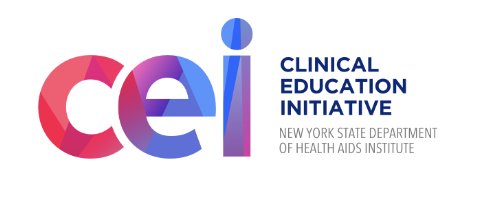 PrEP Aware Week 2022: Pre-Exposure Prophylaxis (PrEP) Webinar
Speaker: Rona Vail MD, Lead HIV Clinician, Callen-Lorde Community Health Center
Zoom – Monday, October 24, 2022
12:00 – 1:00 PM
PrEP for All Women: Prevention Opportunities in Clinical Practice
Speaker: Tarashon Broomes-Pennicott, DNP, AGNP-C, AAHIVS
Zoom – Tuesday, October 25, 2022
12:00 – 1:00 PM
PrEP for Adolescents and Young Adults
Speaker: Jeffrey Birnbaum, MD, MPH
Zoom – Wednesday, October 26, 2022
12:00 – 1:00 PM
Zoom – Wednesday, October 26, 2022
Speakers: Jeffrey Kwong, DNP, MPH and Teresa Theophano, LCSW
Zoom – Thursday, October 27, 2022
12:00 – 1:00 PM
PrEP Aware Week 2022 Long Acting Injectables: A Panel Discussion with CEI & AETC
Speakers:

Antonio E. Urbina, MD - Professor of Medicine, Icahn School of Medicine Mount Sinai Hospital
Sabrina Gard, MD, MPH, AAHIVS - Staff Physician, Healthcare Choices
Marshall Glesby, MD - Professor of Medicine and Population Health Sciences Weill Cornell Medicine
John Faragon, PharmD - Pharmacist, HIV and HCV Medicine, Albany Medical Center
Alexandre Burgos, BA - Award-Winning Statewide Advocacy Professional

Zoom – Friday, October 28, 2022
12:00 – 1:00 PM