Apicha CHC Receives NAP Award
Category: News & Events
Posted On:
Written By:

Apicha Community Health Center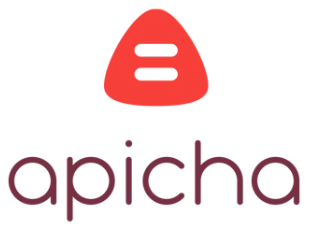 On August 11, 2015, Apicha Community Health Center (Apicha CHC), received a New Access Point (NAP) Award from the federal agency, Health Resources and Services Administration (HRSA).
Apicha CHC will receive $650,000 annually for two years and begin the process of applying for full Federal Qualified Health Center (FQHC) designation.
A full FQHC designation confers substantial benefits in addition to the annual grant award.
A Milestone for the LGBT Community
"This is an important moment for the LGBT community. With these awards, the federal government is allowing us to reach out to the margins of the community--LGBT folks, immigrants, people of color and people living with HIV/AIDS--to make sure they receive healthcare," enthused Therese R. Rodriguez, Apicha CHC Chief Executive Officer, upon receiving the notice of award.
For this grant cycle, Apicha CHC is one of the 266 new sites awarded a NAP award across the United States and Puerto Rico.
Based in Lower Manhattan, Apicha CHC has over two decades of experience providing high-quality, culturally-competent HIV/AIDS services. In 2010, Apicha CHC transformed from a HIV/AIDS service organization into a community health center, with a mission to improve the health of the community, especially the LGBT community, people living with HIV/AIDS, Asians and Pacific Islanders and other people of color.
---
At Apicha, we offer award-winning care. Request an appointment
---
HRSA created the NAP Award to increase access to comprehensive, culturally-competent, and quality primary health care services and improve the health status of medically-underserved and vulnerable populations.
Receiving this award means HRSA recognizes Apicha CHC's role as a safety net provider and its commitment to addressing the medical needs of medically-underserved people who are too often ignored by mainstream providers, or who do not have access to primary care.
Apicha CHC was not the only health center with roots serving the LGBT and HIV/AIDS populations who received a NAP Award. In Chicago, Howard Brown, an FQHC Look-Alike serving the LGBT population, and in San Francisco, API Wellness Center, a new community health center with roots in HIV, also got NAP awards.
In addition, many existing FQHCs serving the LGBT population also got awards, including Callen-Lorde in New York and Adelante in Arizona. Together, these awards signal that the federal government understands the importance of community health centers that have culturally-competent care for the LGBT population and people living with HIV/AIDS.
This victory comes as a direct result of advocacy efforts of LGBT-focused health centers nationwide, which Apicha CHC participated in.
"Apicha CHC could not be more thankful for the support we received along the way from hundreds of community leaders, elected officials, fellow community health centers, and funders," Rodriguez said. "Their advice and letters of support have been invaluable. Most of all, we are grateful to HRSA for their confidence and guidance."
What a NAP Award Means for Apicha CHC and the Community
With a full FQHC designation, Apicha CHC will become eligible for Federal Tort Claims Act medical malpractice insurance in addition to the grant award and enhanced Medicaid/Medicare rates. This would help Apicha CHC avoid the need to purchase medical malpractice liability coverage for its primary care providers in the commercial marketplace and ultimately reduce the burden by avoiding costs associated with securing individual occurrence policies.
Apicha CHC will also become eligible for supplemental HRSA funding, awarded to improve access to services, quality of care, and clinical outcomes for health centers (PCMH), capital investments and Health Information Technology incentive payments. These grants will improve Apicha CHC's prospect for long-term sustainability and turn dreams for the future into a reality.
Rodriguez noted the additional significance of the NAP award. "As a community health center with expertise in HIV care and prevention, our new designation will strengthen our role in helping achieve New York State's goal of ending AIDS in 2020."
Apicha is proud and excited to be included as a health center in the U.S. The timing couldn't be better, as this week is National Health Center Week. Extra thanks to all of our awesome patients and volunteers that helped make this award possible. Learn how to contribute to our team here.