Apicha & the Arts: Activist Christopher Lee
Category: News & Events
Posted On:
Written By:

Apicha Community Health Center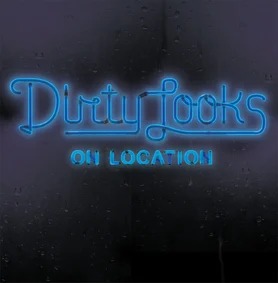 Apicha Community Health Center is excited to announce an upcoming series where we team up with LGBT art/culture organizations to create special events tailored for New York City's LGBT communities, people livingwith HIV/AIDS, and people of color.
At these events we will enjoy the work created by our communities and learn about new ways to stay healthy to ensure we keep making great art like PrEP—the latest tool to prevent HIV transmission.
It is our hope that these events will provide a space for these communities to come together, celebrate our work, struggles, and achievements, and, most importantly, inspire one another.
These events are sponsored through a grant from the New York State Department of Health's AIDS Institute.
First Event: Activist Christopher Lee
To kick off Apicha and the Arts, Apicha CHC is collaborating with Dirty Looks: On Location film series and sponsoring the screening of trans* filmmaker and activist Christopher Lee's documentaries. The evening will include a screening of two short documentaries by Christopher Lee and a conversation about the life and Impact of Christopher Lee with Apicha CHC, the event curator, Leeroy Kun Young Kang, and speaker, Dr. Sel J. Hwaghng.
Event Details
Through His Documents: Remembering Christopher Lee
Time: Wednesday, July 22, 7:30PM
Place: Union Docs, 322 Union Avenue, Brooklyn NY, 11211
Entry Fee: Admission is FREE
Films:

Christopher Lee & Elise Hurwitz, Christopher's Chronicles, video, 10min., US 1996
Christopher Lee & Elise Hurwitz, Trappings of Transhood, video, 27min., US 1997
---
Looking for a healthcare provider who understands your needs? Request an appointment
---
About the Documentaries and Filmmakers
This program highlights the documentary work of late transgender filmmaker and activist Christopher Lee (1964-2012). Lee's first film, Christopher's Chronicles, a record of the artist's transition from female to male was among the very first films made by and about a transgender man of color and premiered at the 1997 Frameline Festival.
Through his use of interviews, video collage, and music (including transgender artist Chloe Dzubilo's band, Transisters.) Lee's second feature documentary film, Trappings of Transhood, focuses on the stories and lived experiences of a multi-racial group of transmen who candidly share their experiences of negotiating issues of race, ethnicity, sexuality, gender, and the medical industry within their process of transition. Trappings of Transhood was the first known feature-length work to document the experience of transmen, and has been screened internationally.
Activist Christopher Lee (1964-2012) was responsible for making the world's first feature film starring FTM people of color. Christopher and Alex Austin co-founded Trannyfest in 1997, now known as the San Francisco Transgender Film Festival.
In addition to being a filmmaker, Lee was a leading activist of the San Francisco Bay Area transgender community and served the world's first FTM Grand Marshall of San Francisco's LGBT Pride in 2002. Lee's work has screened at various underground, queer, and experimental film festivals and universities both nationally and internationally.
Elise Hurwitz worked in film and video through 2003 and then changed careers to work in consumer electronics as an Engineering Program Manager. She lives in Berkeley, California with her husband and 15 year old daughter who is a fierce gender rights advocate and activist.
About the Speakers
Sel J. Hwahng, Ph.D. is a Co-Investigator at the Baron Edmond de Rothschild Chemical Dependency Institute, Mount Sinai Beth Israel and has received numerous grants, awards, and fellowships from such organizations/institutions as the National Institute on Drug Abuse (NIDA), the National Institutes of Health, the American Public Health Association, the International AIDS Society, and the Association for Women in Psychology.
Publications include over 25 sole-, first-, and co-authored articles and book chapters in peer-reviewed journals and edited volumes as well as first-author on multiple public health reports.
Sel has taught as faculty at Columbia University, New York University, Parsons School of Design, and other institutions and is Program Chair of the Lesbian, Gay, Bisexual, and Transgender Caucus of the American Public Health Association.
Sel has also curated film/video programs on LGBTQ people of color and transmasculine identities and communities for both the New York LGBT Film Festival (NewFest) and the New York Queer Experimental Film Festival (Mix NYC), and nationally toured a lecture and film/video clip show called "Queer Colored Girls."
Leeroy Kun Young Kang is an archivist, visual artist, and independent film curator based in Brooklyn, NY. Leeroy received a BA in Studio Art from UC Santa Barbara with an emphasis in experimental video and holds a Master of Library Science from CUNY. He is a guest curator for Dirty Looks: On Location 2015 and co-curator of the LGBTQ Shorts Program for the Los Angeles Asian Pacific Film Festival.
About the Film Series
Dirty Looks: On Location is a series of queer intervention in New York City spaces. Over the course of July, artist film and video will appear in these queer social spaces and former sites of queer sociality (like shuttered bars, bathhouses, and former meeting zones).
A new piece, a different setting on each night of July. The summer in New York is hot, sticky and social. Installing moving image works around the city in bars, centers and "haunted" venues allows for the free flow of viewers to engage and celebrate with work, in evening events that commemorate contemporary moving ¬image production and its precedents in queer culture.
For a complete list of films and the schedule visit their site: http://onlocation.dirtylooksnyc.org
Apicha CHC is happy to honor activist Christopher Lee's life and work as a trailblazer and advocate for the trans* community by sponsoring this screening and hope you can join us! RSVP for the Screening on Facebook.