Apicha Community Health Center's 26th Anniversary Gala Honorees
Category: News & Events
Posted On:
Written By:

Apicha Community Health Center
On Wednesday, May 18, 2016, Apicha Community Health Center is hosting our 26th anniversary benefit, A Thousand and One Champions.
The event's name reflects the countless individuals over the years who have championed our cause, and this year we are honored to recognize three extraordinary people who have helped strengthen our mission to effectively meet the health care needs of New York City's underserved communities.
 If you're new to Apicha CHC and are curious about our work, click here to learn more!
Meet the Honorees
Pia Alonzo Wurtzbach: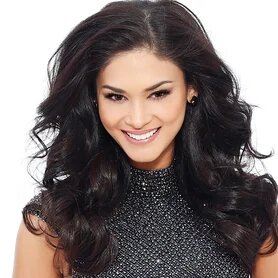 Pia Alonzo Wurtzbach is a Filipino-German actress, model and beauty pageant titleholder. She is the Philippine representative for the 2015 Miss Universe Pageant. Pia was born in Stuttgart, Germany and grew up in Cagayan de Oro, Philippines. She has one sister who is two years younger than her. Pia finished her secondary education with the ABS-CBN Distance Learning Center and studied culinary arts at the Center for Asian Culinary Studies in Metro Manila, Philippines. She worked as a cosmetics model. At the age of 11, under the screen name Pia Romero, she worked as an actress. Pia is currently a stylist and writer for the lifestyle section of a leading newspaper in the Philippines.
Pia has previously worked with organizations that are champions in the fight against HIV/AIDS in the Philippines, an issue that is a growing problem in the country and one that is just now beginning to receive national recognition for the severity of the disease. As Miss Universe, Pia would like to work with the LGBT community specifically to raise awareness about HIV/AIDS education and prevention and will work with groups such as Gay Men's Health Crisis and Apicha Community Health Center.
Corey Johnson: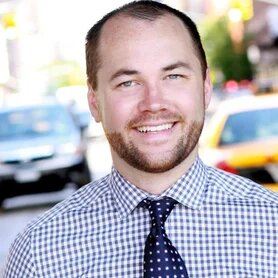 Council Member Corey Johnson isthe New York City Council member representing District 3,  which covers Hell's Kitchen, Chelsea, the West Village, and parts of Flatiron, SoHo and the Upper West Side.
Corey Johnson was raised in a union household where his mother, a homeless services provider, and his father, a Teamster, instilled in him the values of community service and political engagement. Corey first came to national attention in 2000 when he became a trailblazer for LGBT youth. 
As a member of the City Council, Johnson has championed legislation to help end the HIV/AIDS epidemic, helping secure $6.6 million in funding to fund access to PrEP and promotion of viral load suppression.  Additonally, Johnson has introduced legislation to expand housing access to all people living with HIV. 
Geena Rocero: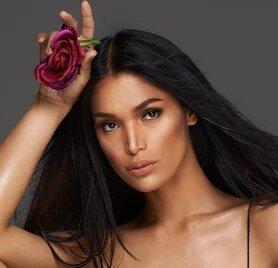 Geena Rocero, born and raised in Manila, Philippines, is a Model, Producer, Trans Rights Advocate and host of the new USA Network TV Show ASPIREist. 
On March 31, 2014, in honor of International Transgender Day of Visibility, Rocero came out as transgender at the annual TED Conference, her talk has since been viewed almost 3 million times. Geena is the founder of Gender Proud, an advocacy and media production company that tells stories to elevate justice and equality for the transgender community.
She recently produced and presented  "Beautiful As I Want to Be" on LogoTV highlighting trans youth, for which they received a 2016 GLAAD Media Award.
Geena has spoken at the White House, United Nations, and been featured on E's I am Cait, Magazine Cover of Candy Magazine, Marriott's #LoveTravels Campaign and CoverGirl #GirlsCan Campaign. 
She has been featured in media publications such as CNN, Al Jazeera America, MSNBC, Today Show, NHK World Channel, New York Magazine, Mashable, Glamour, Cosmopolitan, Vanity Fair, Elle, Entertainment Weekly, People, Variety, Take Part, The Advocate, MTV and others.
Join Us!
Apicha's 26th anniversary benefit, A Thousand and One Champions, will be held at 6:00 pm on May 18, 2016, a Wednesday, at the Grand Hyatt Hotel in New York City.   You can learn more about the event here.  
You can purchase your ticket to the event here.
---
 If you are unable to attend the gala but would like to show your support, you can make a contribution to help Apicha CHC's cause by clicking here.