Gay Sex & Primary Care: What You Need To Know
Some of the many ways Apicha Community Health Center (CHC) has served New York City's LGBT community over the last 25 years is by going to gay bars, clubs, and sex parties for outreach and testing. 
While providing these services, we've learned a lot.  Our philosophy: We learn what our community needs from members of our communities.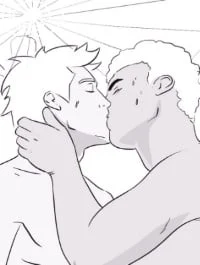 Since many of the gay community's special healthcare needs are related to sex, we make it a point talk to our patients all about gay sex: how they are having sex, how often they're having it, who they're having it with, and how it fits in with the rest of their lives.
While these conversations are important, we also like to stay on top of cutting edge health research.  We take what we learn from our patients and from healthcare research and apply it in ways that keep our community as healthy as possible. 
Apicha CHC is expanding and, because you're part of our community, we'd love to become your medical home. 
We know choosing a medical provider is a big decision, so here are some answers to frequently asked questions. 
---
 If you're ready to become a patient, click here to make an appointment.
---
As a healthy young man, why do I need primary health care? 
If you have an active sex life, you need regular screenings for HIV and STDs and certain vaccines.  You might also benefit from PrEP, the HIV Prevention Pill.  
Right now, in New York City, rates of syphilis, gonorrhea, and chlamydia are high among men who have sex with men.  And, given that these diseases sometimes don't have immediate symptoms, it's necessary to come in for regular check-ups to keep yourself and your sexual partners healthy.
Can you help me access PrEP, the HIV Prevention Pill? 
Yes.   Currently Apicha CHC has prescribed pre-exposure prophylaxis to over 300 primary care patients.   In fact, every patient who may want to be on PrEP discusses the pill with his or her PCP.   If you are uninsured, NYS has a special program called PrEP-AP for eligible individuals that covers many of the PrEP-related medical costs. To read about how Apicha CHC help patients access PrEP you can learn more here. 
If you have more questions about PrEP you can read more here. 
Other than HIV and STD screening/treatment and potential access to PrEP, what comes along with Primary Healthcare?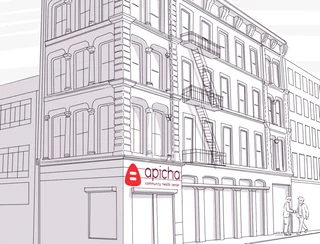 You will have your own Primary Care Provider (PCP) who understands you and your health care needs.
You will get regular check-ups for diabetes, cholesterol, and blood pressure.
You can get a same day appointment when you are sick.
You will get necessary vaccines and cancer screenings. 
You will be screened for depression and anxiety.  If needed, you will have access to Apicha CHC's on-site Behavioral Health Specialists. 
For the health issues we can't address in our clinic, we'll help you find a specialist and help coordinate your care.  
You may have access to reduced cost medication, if eligible.
What insurance does Apicha CHC accept?  
We take Medicaid most major commercial insurances - you can get more information by calling our clinic. If you decide to make Apicha CHC your medical home, please bring your insurance card and photo ID at your first visit. 
Can I come to the clinic for primary care if I don't have insurance?
Yes! We never turn anyone away based on their ability to pay. In fact, we may be able to help you find suitable health insurance, or, if necessary, help you enroll in our discounted fee program.    
I have more questions about becoming a patient at Apicha CHC.
No problem. We know that choosing a doctor is a big decision. Please check out our New Patient Resource Page here.
How do I make an appointment? 
We aim to make scheduling an appointment as easy as possible. You can give us a call at 212-334-6029 or click here and someone from Apicha CHC will contact you to schedule your appointment.