Announcing Apicha Community Health Center's 26th Anniversary Gala MCs
Category: News & Events
Posted On:
Written By:

Apicha Community Health Center
On Wednesday, May 18, 2016, Apicha Community Health Center is hosting our 26th anniversary benefit, A Thousand and One Champions.
The event's name reflects the countless individuals over the years who have championed our cause, and this year we are honored to recognize three extraordinary people who have helped strengthen our mission to effectively meet the health care needs of New York City's underserved communities.
We're excited to announce the emcee's for this year's ceremony!
CeFaan Kim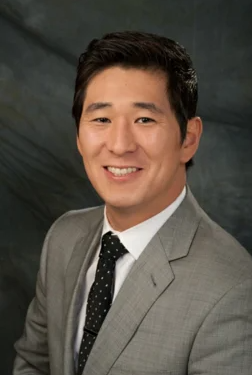 Since joining the ABC7 Eyewitness News team in September of 2015, CeFaan Kim covered Pope Francis's visit to New York City and Philadelphia and reported extensively on the New York Mets "Amazin'" 2015 postseason run and World Series appearance. He also covered the Peter Liang case, the NYPD cop who fatally shot Akai Gurley, an unarmed black man, in a darkened stairwell in East New York, Brooklyn in 2014. In 2016 a jury convicted Liang of manslaughter setting off fierce reaction both for and against the verdict. Kim covered a nationwide rally calling for leniency in Liang's sentencing. Tens of thousands of mostly Asian-American protestors simultaneously rallied in 40 cities across the nation, with some 10-20 thousand in Brooklyn alone.
He was born and raised in Philadelphia. A graduate of New York University, CeFaan is a member of and a mentor for The Asian American Journalists Association, and serves on the Leadership Advisory Council of Korean-American League for Civic Action and as a special advisor to the National Association of Asian-American Professionals. Kim lives in Queens.
Ralph B. Peña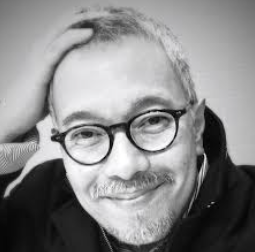 Ralph is the producing artistic director of Ma-Yi Theatre Company, an Off-Broadway theater based in New York City focused on developing and producing new works by Asian American playwrights.
Recent directing credits include developing a new musical at the American Conservatory Theater in
San Francisco, The Orphan of Zhao for Fordham Theater, Lloyd Suh's The Wong Kids in the Secret of the Space Chupacabra Go! (Children's Theater Co. and Ma-Yi, Off Broadway Alliance Award), Joshua Conkel's Curmudgeons in Love (EST Marathon), and Mike Lew's microcrisis (Youngblood, Ma-Yi). He recently directed the premiere of A. Rey Pamatmat's new play House Rules for Ma-Yi Theater.
Ralph is the recipient of an Obie Award for his work on The Romance of Magno Rubio, and is a member of The Ensemble Studio Theater.
Join Us!
Apicha's 26th anniversary benefit, A Thousand and One Champions, will be held at 6:00 pm on May 18, 2016, a Wednesday, at the Grand Hyatt Hotel in New York City. You can learn more about the event here.
You can purchase your ticket to the event here.
If you are unable to attend the gala but would like to show your support, you can make a contribution to help Apicha CHC's cause by clicking here.