Introducing Apicha's 27th Anniversary Gala Honorees
Category: News & Events
Posted On:
Written By:

Apicha Community Health Center
On Wednesday, May 17, 2017, Apicha Community Health Center is hosting our 27th anniversary benefit, A Thousand and One Champions.
The event's name reflects the countless individuals over the years who have championed our cause, and this year we are honored to recognize three extraordinary people who have helped strengthen our mission to effectively meet the health care needs of New York City's underserved communities.
 If you're new to Apicha CHC and are curious about our work, click here to learn more!
Meet the Honorees
Staceyann Chin: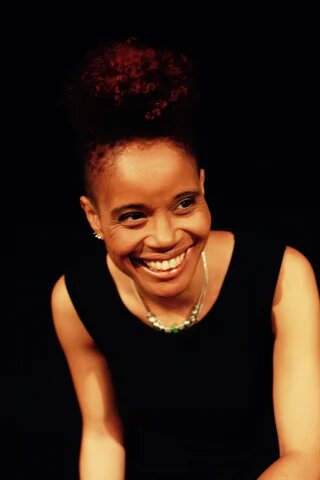 Staceyann Chin is the recipient of the 2007 Power of the Voice Award from The Human Rights Campaign, the 2008 Safe Haven Award from Immigration Equality, the 2008 Honors from the Lesbian AIDS Project, the 2009 New York State Senate Award, the 2013 American Heritage Award from American Immigration Council, and the 2016 Planned Parenthood Excellence in Media award. She unapologetically identifies as Caribbean and Black, Asian and lesbian, woman and resident of New York City.
A proud Jamaican National, Staceyann's voice was featured on the Oprah Winfrey Show, where she spoke candidly about her experiences of growing up on the island and the dire consequences of her coming-out there. 
Widely known as co-writer and original performer in the Tony award winning, Russell Simmons Def Poetry Jam on Broadway, her poetry has seen the rousing cheers of the Nuyorican Poets' Café, one-woman shows Off-Broadway, writing-workshops in Sweden, South Africa, and Australia. Chin's three one-woman shows, HANDS AFIRE, UNSPEAKABLE THINGS, and BORDER/CLASH all ope
ned to rave reviews at the Culture Project in New York City.
Staceyann is the author of the memoir, The Other Side of Paradise, and is currently touring MotherStruck, her critically acclaimed solo theater piece, directed by Cynthia Nixon, and produced by Rosie O'Donnell, chronicling her incredible experiences about motherhood, which opened in New York, in December, of 2015.
Be it on "60 Minutes," in the New York Times, or The UK guardian, Staceyann has a reputation for telling it exactly like it is.
Julissa Ferreras-Copeland: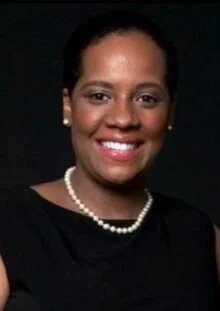 Julissa Ferreras-Copeland was elected to the New York City Council in 2009, as the representative for District 21.
She is the first woman, first person of color and the youngest to chair the Council's influential Committee on Finance, which oversees the City's $82 billion budget process as well as the Department of Finance, Comptroller's Office, Banking Commission, Tax Commission, Department of Design and Construction, and the Independent Budget Office.
Prior to joining the New York City Council, Mrs. Ferreras-Copeland served her community as president of the Corona-East Elmhurst NAACP Youth Council. She supported working families and created educational opportunities in her district as director of a Beacon. And, as the New York director of the National Association of Latino Elected and Appointed Officials, coordinated programming and policy to propel Latinos into positions of leadership.
The daughter of Dominican immigrants, Council Member Ferreras-Copeland is a leading voice on matters of immigrant and women's rights, responsible economic development and transparency in government. Her recent accomplishments include the establishment of the Flushing Meadows Corona Park Alliance and the passage of the groundbreaking menstrual equity package, the first laws in the nation that guarantee access to menstrual hygiene products in schools, prisons and shelters.
She currently resides with her husband and three-year-old son, Julian, in East Elmhurst, Queens. 
Dan O'Connell: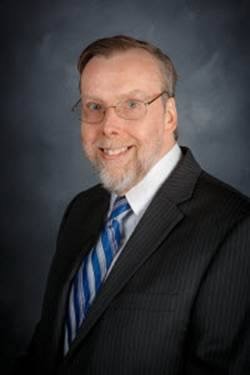 Dan O'Connell worked at the New York State Department of Health AIDS Institute for 27 years and served as the Institute's Director from 2013 until his retirement in 2016.  Over the course of his career, he dealt with a range of issues including HIV, STDs, hepatitis, LGBT health, and drug user health.  
Dan served as an executive committee member of the National Alliance of State and Territorial AIDS Directors and chaired the New York State Inter-Agency Task Force on AIDS.  He was also in charge of the process called for by Governor Cuomo to develop a blueprint for ending HIV as an epidemic in NYS by 2020.
 Since his retirement, Dan has joined the Board of the Albany Damien Center and remained active in issues such as disease prevention and harm reduction.  He has received numerous awards over the years, including one from the Obama White House for his work in hepatitis.
Meet the Master of Ceremonies 
Ramy Inocencio: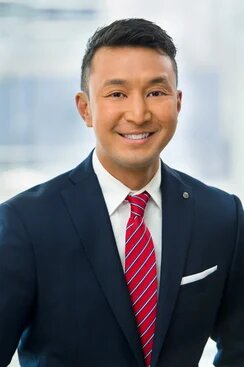 Ramy Inocencio is an award-winning, New York-based anchor and correspondent for Bloomberg Television & Radio and Bloomberg's new digital Daybreak global podcasts. 
On Bloomberg Television, he reports and anchors for the Asia-Pacific's flagship weekday morning shows Bloomberg Daybreak Asia and Bloomberg Daybreak Australia bridging the U.S. market close with Asia's market opens. He covered the first face-to-face summit of U.S. President Donald Trump and Chinese President Xi Jinping from Mar-a-Lago this year, reported from Paris on France's Bastille Day terror attack in 2016 and traveled across the U.S. in 2015 reporting for his technology series Wiring the World and Bloomberg Technology.
He is also the channel's only out, Asian-American male anchor and reporter in the world.
Join Us!
Apicha's 27th anniversary benefit, A Thousand and One Champions, will be held at 6:00 pm on May 17, 2017, a Wednesday, at the Grand Hyatt Hotel in New York City.  
You can purchase your ticket to the event here.