Apicha's Staff: A Driving Force Behind Your Health Care Experience
When you're feeling sick, need to refill a prescription, or just coming in for your regular primary care visit, Apicha Community Health Center is there for you. We offer a variety of medical services for your many health-related needs, and we're happy to do it. And by "we," we mean everyone at Apicha CHC -- including staff you may not always see or talk to when you come in.
As part of National Health Center Week (NHCW), we held a Staff Appreciation Day to recognize and thank every staff member who makes Apicha Community Health C the great health center that it is. On Tuesday, August 15, 2017, staff members were recognized during a staff meeting and received a pin designating their years of service.
NHCW provides Apicha Community Health Center the perfect opportunity to acknowledge the many facets that make up our organization and the people who have dedicated their time and energy to it.  In addition to over 50 staff members -- including those who work with patients, handle human resources, and manage communications -- we also took a moment to recognize our Chief Operating Officer, Yumiko Sano, who has worked for Apicha Community Health Center for the last twenty years.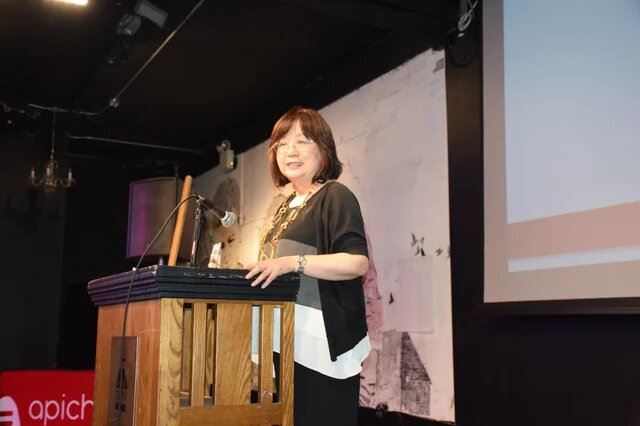 Sano initially started as a volunteer for Apicha CHC in 1994. Since then, she has successfully navigated Apicha Community Health Center's HIV prevention, care, and treatment activities based on the ever-evolving healthcare environments, including the National HIV/AIDS Strategy, High Impact HIV Prevention, and implementation of Care Management services for New York State Health Homes.
Along with our Staff Appreciation Day, we also have a few more events scheduled for NHCW week. You can check them out by clicking the button below.