How To Get Covered After Missing Open Enrollment
Posted On:
Written By:

Apicha Community Health Center
Insurance Open Enrollment ended on January 31. But you may still be able to get covered through the Marketplace or Medicaid. We'll tell you how.
Through the Marketplace: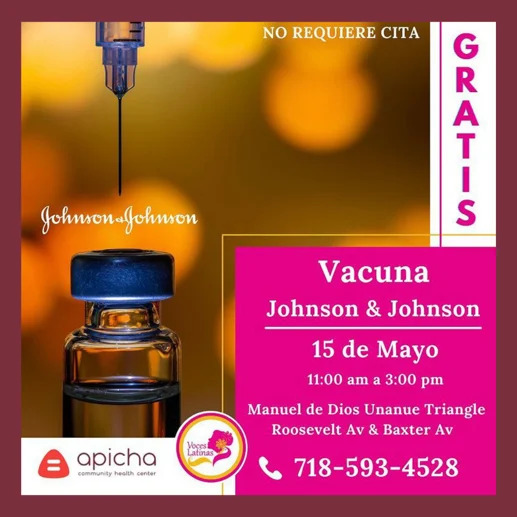 You can enroll in a 2018 insurance plan through the Health Insurance Marketplace only if you have a life event that qualifies you for a Special Enrollment Period.
Examples of Qualifying Life Events:
What else do I need to be eligible for insurance through the Marketplace?
Must live in the United States
Must be a U.S. citizen or national (or be lawfully present). Learn about eligible immigration statuses.
Can't be incarcerated
If you have Medicare coverage, you're not eligible to use the Marketplace to buy a health or dental plan. Medicare isn't part of the Health Insurance Marketplace, so if you have Medicare coverage now you don't need to do anything. If you have Medicare, you're considered covered.
Through Medicaid:
What is Medicaid?
Medicaid is a joint program with New York State and the federal government for New Yorkers who cannot afford to pay for medical care, home care, or nursing home care.
There are two main types of Medicaid benefits: Community Medicaid and Institutional Medicaid.
Community Medicaid covers things such as doctors' visits, medications, hospital inpatient and outpatient services, and care through home health agencies.
Institutional Medicaid covers nursing home care. In order for a person to qualify for Medicaid, they have to be a resident of New York and meet certain financial guidelines.
How Do I Know if I Qualify?
According to the New York State Department of Health, you may be covered by Medicaid if:
You have high medical bills.
You receive Supplemental Security Income (SSI).
You meet certain financial requirements.
Adults in New York with incomes up to 138 percent of the poverty level are now eligible for Medicaid. Pregnant women and children under the age of one are eligible with an income of up to 218 percent of the poverty level (a pregnant woman counts as two people for household income determination).

Family Size Net Income for Individuals who are Blind, Disabled or Age 65+ Medicaid Income Level for Single People, Couples without Children Resource Level (Individuals who are Blind, Disabled or Age 65+ ONLY)
Annual Monthly Annual Monthly
1 $9,900 $825 $16,243 $1,354 $14,850
2 $14,500 $1,209 $21,984 $1,832 $21,750
3 $16,675 $1,390 $27,725 $2,311 $25,013
4 $18,850 $1,571 $33,465 $2,789 $28,275
5 $21,025 $1,753 $39,206 $3,268 $31,538
6 $23,200 $1,934 $44,947 $3,746 $34,800
7 $25,375 $2,115 $50,688 $4,224 $38,063
8 $27,550 $2,296 $56,429 $4,703 $41,325
9 $29,725 $2,478 $62,169 $5,181 $44,588
10 $31,900 $2,659 $67,910 $5,660 $47,850
For each additional person, add: $2,175 $182 $5,741 $479 $3,263
Apicha CHC can help!
If you're interested in learning more about your healthcare options or would like to enroll, Apicha Community Health Center can answer any questions you may have as well as assist you with the process. To request an appointment, click here.