One Year Later: How Apicha CHC's Pharmacy Helps Patients
A lot can change in one year. Apicha CHC opened our pharmacy about a year ago, providing additional services and convenience to our patients and the greater community.
Since its grand opening, our pharmacy has filled countless prescriptions and built relationships with our patients. The total number of patients using our pharmacy services has grown 40 percent since opening and we're happy to report a 95 percent patient satisfaction with our pharmacy.
The convenience of having a pharmacy in the same building as your doctor's office has been a highlight expressed by many of our patients. And, if patients aren't able to pick up their prescriptions, we offer a free-delivery service to make sure folks get their medication. For commonly used medications, like HIV medications and hormone preparations, we do our best to always keep them in stock. We also have various over-the-counter medications, vitamins, first aid supplies, and other health items available for you.
Overall, Apicha CHC is a one-stop shop for all of your needs, including prescriptions. After meeting with your provider, you can head down to our pharmacy to pick up your prescriptions – and then you're all set! We accept most major insurances, including Medicaid, Medicaid managed care, ADAP, Medicare Part D, and most commercial insurances. And if you don't have insurance, we're happy to help you enroll. Even if you don't have insurance, we have some discounted medications for qualifying Apicha CHC patients. No matter what your situation is, we're here to help.
Additionally, our pharmacy is a safe and inclusive space for everyone. Our pharmacists and staff are sensitive to the health concerns many of our patients have, and make sure their needs are always met.
"We have made tremendous growth in the pharmacy over the past year. It is both personally and professionally gratifying to witness the advancement of our services and the development of genuine rapport with our patient community. Our patients come here because they feel as they should, welcomed and respected. We look forward to expanding our services while maintaining that which sets us apart, an environment which fosters a sense of care, community, and understanding/respect," said Apicha CHC pharmacist Kerin Quaderer.
What to Know About Refills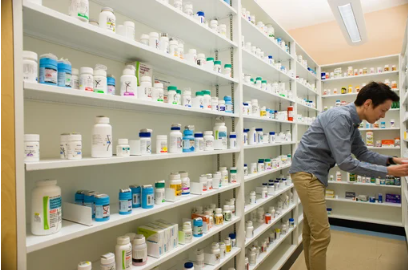 If you have no refills, please contact the Apicha CHC pharmacy staff and we will get in touch with your provider for you. We will be located in the same facility as your provider and this will enable us to communicate rapidly with them affording a quick turn-around time for new refills. Please keep in mind that new refills take anywhere between 1-3 business days, depending on the day you request the refill and the provider's schedule. We will also coordinate with your provider to obtain a prior authorization with your insurance company should you need one.
About Our Delivery Service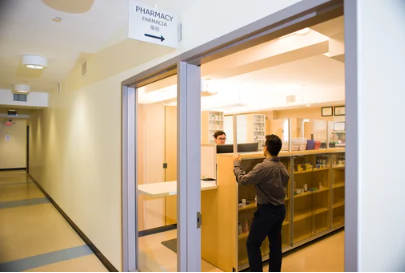 We will deliver medications to patients' homes. You must live in the five boroughs or Nassau county to utilize our free delivery service. All requests for deliveries must be made before 5 pm to ensure delivery for the next business day. There will be no deliveries on the weekend, so any prescription requested on a Friday will arrive at your home on Monday. Deliveries will have to be made throughout the day between 9am and 6pm, and an adult has to be home to sign for the package from the courier.