Introducing Apicha CHC's 28th Anniversary Gala Honoree: Wendy Stark
Category: News & Events
Posted On:
Written By:

Apicha Community Health Center
On Wednesday, May 16, 2018, Apicha Community Health Center is hosting our 28th anniversary benefit, A Thousand and One Champions.
The event's name reflects the countless individuals over the years who have championed our cause, and this year we are honored to recognize two extraordinary people who have helped strengthen our mission to effectively meet the health care needs of New York City's underserved communities. One of those individuals is Wendy Stark.
Meet Wendy Stark: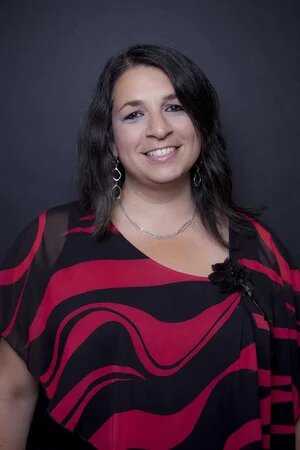 Wendy is the Executive Director of Callen-Lorde Community Health Center. She joined the staff in 1994 and rose through the ranks of the organization and was appointed Executive Director in 2007. During the course of her tenure in that position, the organization increased its patient care capacity by over 30 percent, opened a full service on-site pharmacy, and started a research and education department, began patient navigation programs, and achieved Patient-Centered Medical Home Level 3 designation.
In July 2012, Wendy started a new position as Senior Vice President for Special Populations & Administration at NYU Lutheran Family Health Centers. In this role, her work focused on the health and healthcare access needs of public school students, the homeless, residents of public housing, people living with serious mental illness, people living with HIV, and other medically underserved communities.

As of April 2015, Callen-Lorde's Board of Directors recruited Wendy back to the position of Executive Director for her second tour of duty. She returned to a much larger organization, providing over 100,000 patient visits per year with an annual budget of over $70 million. Since her return, Callen-Lorde opened a site, its third, in the South Bronx, signed a lease for a new site in Brooklyn that is slated to open in 2019/2020, and entered into its first collective bargaining agreement with SEIU 1199.

Wendy holds a Bachelor's degree from Pomona College in Claremont, CA and an MBA in health care administration from Baruch College/Mount Sinai School of Medicine. She has served on numerous boards, including the National Coalition for Lesbian, Gay, Bisexual, and Transgender Health and the Astraea Lesbian Foundation for Justice. She currently serves on the Board of the Community Health Center Association of New York State.
In addition to her many years of dedication to health care for the LGBT community and those living with and affected by HIV/ADIS, Stark has also been a longtime friend of Apicha CHC, and has worked with us over the years.
Wendy Stark is Apicha CHC's ally, role model, partner, and friend.  She helped guide Apicha CHC throughout the process of becoming a Federally Qualified Health Center, and beyond. Apicha CHC is beyond grateful for her generosity and wisdom.
About the Benefit Gala:
Every year, Apicha Community Health Center pays tribute to outstanding individuals whose work improve the health and well-being of New York's LGBT community, people living with HIV/AIDS and the health care community at large. Called A Thousand and One Champions, the celebratory event will take place on May 16th at the Manhattan Ballroom of the Grand Hyatt, from 6:00 PM-9:00 PM in the evening. The award ceremony will be the primary highlight of our annual benefit gala. This is an exciting time at Apicha Community Health Center, as you know. We are marking important milestones in our current period of growth: the expansion of our clinic in Manhattan and our additional site in Jackson Heights, Queens. Our newly renovated storefront at 400 Broadway enables us to offer more services to more people, especially to LGBTQ folks, women, and children.
These expansions allow Apicha CHC to do our part in building healthier communities in New York. Jackson Heights and surrounding neighborhoods in Queens have significant unmet primary care needs, so we're bringing our effective model of care to the area. Our Jackson Heights clinic will include adult primary medical care, pediatrics, mental health, dental care, and support services. Additionally, a new LGBT community meeting space will be created – which is something we believe is integral to benefiting the lives of many LGBTQ people.
If you're new to Apicha CHC and are curious about our work, click here to learn more!