Apicha CHC PrEP Aware Week Events to Attend
Category: News & Events
Posted On:
Written By:

Apicha Community Health Center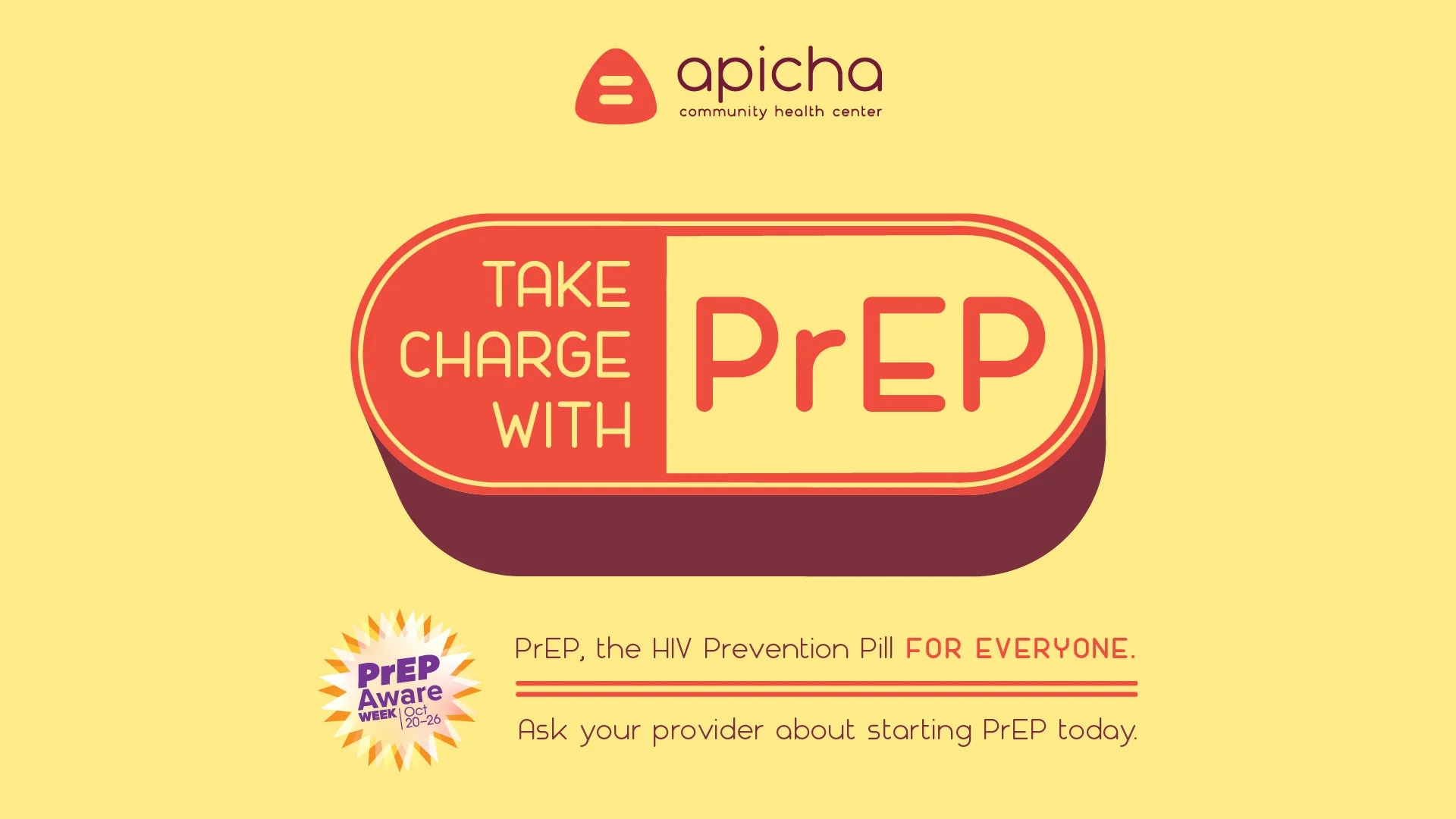 During PrEP Aware Week, Apicha CHC will be hosting and co-presenting three exciting events. PrEP Aware Week aims to educate communities about PrEP, get tested for HIV, and learn about safe sex.
1. Attend New York's LGBTQ Film Festival 
Apicha CHC is excited to announce we will be a co-presenting community partner at this year's NewFest, New York's LGBTQ Film Festival. The 31st NewFest will take place October 23-29 and celebrate over 150 LGBTQ films from the U.S. and abroad. Apicha CHC will be co-presenting at the festivals short films program, Outer Borough Realness.
Apicha CHC will be providing discounted tickets to the festival. While purchasing tickets, enter the following code to receive a discounted price: NF19APICHA. Or click here.
Date: Thursday, October 24 beginning at 9:15 pm
Where: Cinepolis Chelsea - Theater 8, 260 W. 23rd Street, New York NY, 10011
Purchase tickets here: https://web.ovationtix.com/trs/pe.c/10462321
2. Apicha CHC & Babeland Present: Hump-a-Ween Workshop
This free workshop will focus on healthy sexual relationships. Attendees are encouraged to dress in Halloween costume. Food and refreshments will be provided. There will be prizes, giveaways, and more!
When: Wednesday, October 23 from 6:30 pm to 8 pm
Where: Apicha CHC, 4th Floor, 400 Broadway, New York NY 10013
RSVP: vbryant@apicha.org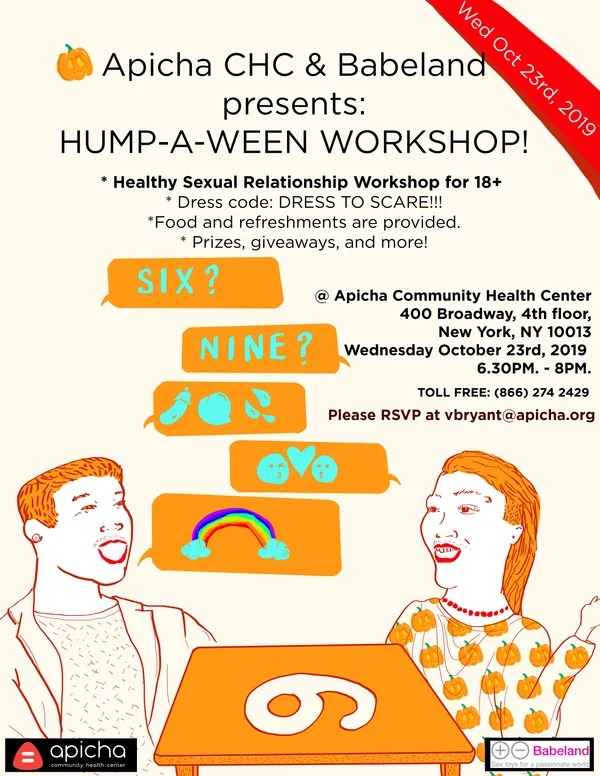 3. Free HIV Testing & STI Screening with GAPIMNY & Chinese Rainbow Network
In partnership with GAPIMNY and Chinese Rainbow Network, Apicha CHC will provide free HIV testing, STI screening, and linkage to PrEP services.
When: Saturday, October 26 from 7 pm to 9 pm
Where: Atlas Social Club (Hell's Kitchen), 753 9th Ave. New York, New York 10019
RSVP: Toll free (866) 274-2429