Join Apicha CHC at This Year's New York LGBTQ Film Festival!
Apicha CHC is excited to announce we will be a co-presenting community partner at this year's NewFest, New York's LGBTQ Film Festival.
Photo Source: NewFest.org
What is NewFest?
The 31st NewFest will take place October 23-29 and celebrate over 150 LGBTQ films from the U.S. and abroad. Apicha CHC will be co-presenting at the festivals short films program, Outer Borough Realness.
Outer Borough Realness shorts are a vibrant collection of stories that reach beyond Manhattan and take you on a funny, romantic, powerful, and very queer quest through Brooklyn, the Bronx, and Queens (sorry Staten Island) faster than a ride on the G train. Outer Borough Realness is where local talent shines, reaching far and wide to place the undersung majority of New York City's population front and center. Click here to learn more about the films that will be screened.
Event details & how to attend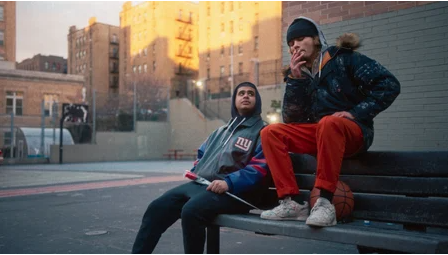 Apicha CHC will be providing discounted tickets to the festival. While purchasing tickets, enter the following code to receive a discounted price: NF19APICHA. Or click here.
Date: Thursday, October 24 beginning at 9:15 pm
Where: Cinepolis Chelsea - Theater 8, 260 W. 23rd Street, New York NY, 10011
Purchase tickets here: https://web.ovationtix.com/trs/pe.c/10462321