Apicha CEO Honored at 7th Hamilton Madison House Mental Health Benefit
Category: News & Events
Posted On:
Written By:

Apicha Community Health Center
Apicha Community Health Center CEO Therese Rodriguez was recognized during the Hamilton Madison House's 7th Japanese Mental Health Clinic Benefit Dinner on Tuesday September 24, 2019.
Photo Credits: Hamilton Madison House
Rodriguez was honored during the benefit dinner with the Community Service Award, for her years of dedication and hard work to benefit communities in need.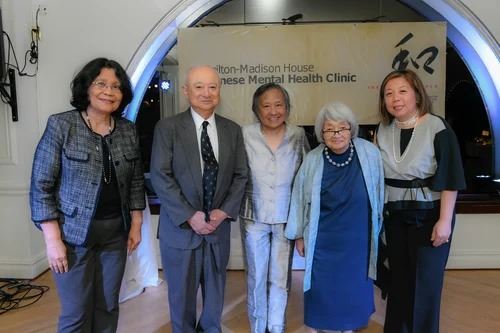 During her speech, Rodriguez noted that Apicha CHC and Hamilton Madison House have successfully collaborated over the last 30 years. Together, they have provided much-needed medical and mental health services to New Yorkers, especially Asian and Pacific Islanders.
"Hamilton Madison established pioneering mental health services for Asians, defying perceptions that mental health issues did not exist in A&PI communities," Rodriguez said during her acceptance speech. "Apicha sprung out of the AIDS movement, countering the notion that A&PIs didn't have problems with HIV/AIDS. Creating programs like these is gutsy; sustaining them, gutsier."
Mental health services for the API community are vital, as APIs are five times less likely to seek out help. "Just like the stigma related to homosexuality and living with HIV, many suffer severe mental health illness due to lack of family understanding and support," Rodriguez said. "To many, a mental health problem brings shame to family and friends."
In addition to Rodriguez's award, the benefit dinner also recognized Dr. Yoshio Kano with the Distinguished Humanitarian Service Award. Following the awards, Mr. Michael Ishii was the keynote speaker.
To watch Rodriguez's acceptance speech, click the video below.