Apicha CHC Nominated for 2019 Best NYC Community Health Center
Category: News & Events
Posted On:
Written By:

Apicha Community Health Center
Apicha CHC is excited to announce it has been nominated "Best Community Health Clinic in NYC" in the Bethpage's Best of NYC contest. 
Because of our hard work and dedication, Apicha CHC succeeds and continues to change patients' lives for the better. Voting is going on now through October 11th.  Please consider taking a few minutes out of your day to vote for us.  You can vote here!
About Apicha CHC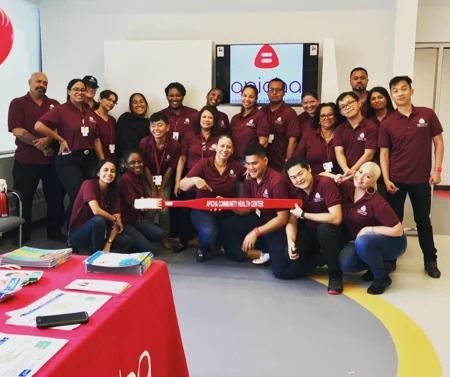 Our mission at Apicha Community Health Center is to improve the health of our community and to increase access to comprehensive primary care, preventive health services, mental health, and supportive services. We are committed to excellence and to providing culturally competent services that enhance the quality of life.
We advocate for and provide a welcoming environment for underserved and vulnerable people, especially Asians and Pacific Islanders, the LGBT Community and individuals living with and affected by HIV/AIDS. To learn more about us, click here.