Apicha CEO Honored Amongst Crain's Notable 2022 Asian Leaders
Apicha Community Health Center is excited to announce that our CEO, Therese R. Rodriguez, has been recognized as one of Crain's Notable 2022 Asian leaders. 
This is the first award of its kind, and draws attention to the fastest growing demographic in the United States. The US Census Bureau estimates that there are nearly 1.2 million Asians in New York City.
In forming the list, Crain's "looked for leadership in diversity and inclusion and philanthropic or mentoring activities." Therese was honored amongst several notable people from across industries  including finance, tech, health care, and more.
View the full list of Notable 2022 Asian Leaders here.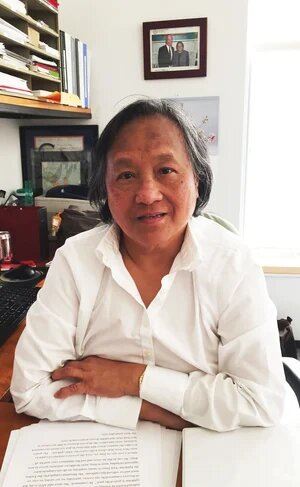 About Therese R. Rodriguez, Apicha CEO
Therese R. Rodriguez is the Chief Executive Officer of Apicha Community Health Center, formerly known as Asian & Pacific Islander Coalition on HIV/AIDS. She has led the organization since 1997. Under Therese's leadership, Apicha CHC transformed from an AIDS Service Organization to a Federally Qualified Health Center (FQHC) in 2015. 
Therese currently serves on the Board of the National Minority AIDS Council and was appointed by Governor Andrew Cuomo to the New York State End of AIDS Task Force, to develop recommendations for the blueprint to end the HIV epidemic by 2020. She is a member of the New York State Advisory Council on HIV/AIDS, served as chair of the Asian and Pacific Islander Ending the Epidemic Advisory Group convened by New York State AIDS Institute, and represents Apicha CHC in the National LGBT Primary Care Alliance. In 2020, Rodriguez was appointed to Mayor de Blasio's Public Health and Healthcare Sector Advisory Council to provide guidance on New York City's strategy for reopening during the COVID-19 pandemic. Therese was also a member of the NYC Mayor Michael Bloomberg's Commission for Runaway and Homeless LGBT Youth, which devised strategies to address the unique needs of LGBT youth before they run away. In 2019, Rodriguez was listed amongst Crain's 2019 Notable Women in Health Care.  
A long-time resident of Queens, Therese was born and raised in the Philippines. She earned her Bachelor of Arts and Business Administration degree from St. Theresa's College in the Philippines.