Apicha Receives World Aids Day Award from NYC Department of Health
Dr. Ashwin Vasan, Health Commissioner of the New York City Department of Health and Mental Hygiene (DOHMH), has selected Apicha CHC for an award in honor of World AIDS Day. The award will be presented at the virtual 2022 World AIDS Day event on the morning of Thursday, December 1, 2022.  
Register for the event for free here: https://whova.com/portal/registration/nysdo3_202211/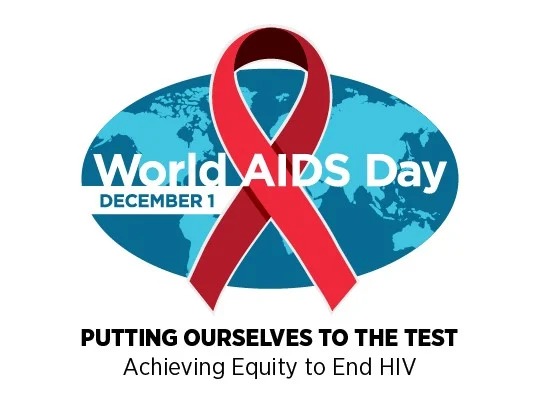 What is World AIDS Day? 
December 1st is World AIDS Day (WAD), a public health holiday recognized worldwide. First established in 1988, WAD is a time to collectively stand together in the fight to end HIV/AIDS and remember those who have lost their lives to the terrible disease. The theme this year is "Rock the Ribbon." 
Apicha's History in HIV & AIDS Advocacy 
For over 30 years, Apicha's history with HIV/AIDS advocacy has been a central part of our mission and services. Formerly named Asian and Pacific Islander Coalition on HIV/AIDS, Apicha CHC was founded in 1989 to specifically address the unmet HIV/AIDS-related needs of Asians and Pacific Islanders in New York City. 
Our founders worked with Native American leaders to disaggregate "Asians and Pacific Islanders" and "Native Americans" from an "Other" category in HIV/AIDS surveillance data. Their successful advocacy opened the doors to government and private funding streams that enabled us to build a continuum of HIV/AIDS services, starting with prevention education and outreach to HIV primary care. 
In 2009, after two decades of HIV-focused practice, we expanded our nationally recognized HIV care model to include general primary care. This expansion initially included offering primary care to HIV-negative people who were at high risk for HIV, which then led to the establishment of an LGBTQ+ clinic, an STI clinic, and Hepatitis screening, immunization, and treatment. In 2011, we launched our Transgender Health Clinic to address the unique healthcare and wellness needs of transgender, gender variant, gender non-conforming, and genderqueer people of color. 
A Poem from Apicha's CEO 
In a testament to Apicha's strong stance in the fight to end HIV/AIDS, our CEO, Therese Rodriguez wrote a statement and short poem expressing the devastation and how Apicha is a safe space to seek help. 
"On behalf of Apicha Community Health Center thank you for this Award. To End HIV, we know, that to decrease new infections for Asians, achieved in other communities of color, we need the category 'Asian' further disaggregated into nations of origin. Only then can we create linguistically and culturally appropriate outreach strategies for the Asian and Pacific Islander communities at highest risk for HIV."

Our clinic also makes an effort to frequently collaborate with other organizations also committed to the research and advocacy for HIV/AIDS. Most recently, Apicha attended Treatment Action Group's annual Research in Action Awards Gala. Honorees at the event included Laura Morrison, a founding member of TAG and longtime supporter of Apicha.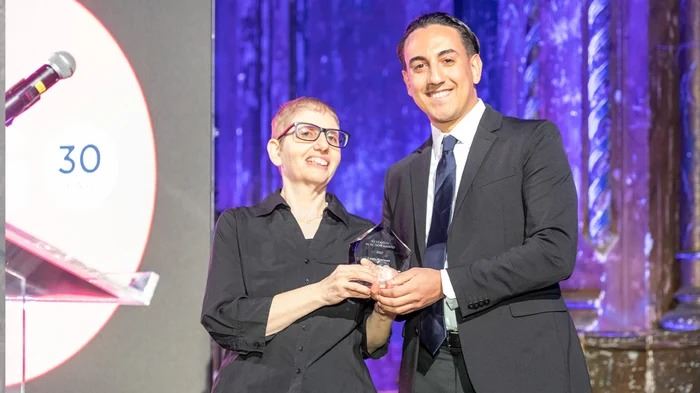 Laura Morrison receiving Treatment Action Group's Research in Action Award.
Our PrEP & HIV Services 
HIV Testing & Care
If you have knowingly been exposed to HIV within the last 30 days or feel that you have developed symptoms, Apicha CHC is here to help. Our medical professionals will help you every step of the way, from administering testing, prescribing medication, and constructing an effective treatment plan.   
Rapid HIV tests can detect infection as early as 7-10 days after exposure. We provide completely confidential HIV testing services. To sign up for our HIV Testing services, click here and select HIV/STD testing from the drop-down.  
We can get you PrEP.
If you become part of Apicha CHC's PrEP Program, you will be assigned a medical provider at Apicha CHC who will assess whether PrEP is right for you and will prescribe you the daily prevention pill or the injectable PrEP series.  
Our PrEP staff can also help you:  
Enroll in insurance or sign up for special PrEP cost programs.   
Set up your appointments.  
Remind you when your pills are running out.  
You can easily pick up your prescription at Apicha CHC's in-house pharmacy or use our free delivery service.  
You can request an appointment to get started on PrEP here.  Be sure to select the appointment type as "Access to PrEP/PEP."  
Apicha CHC's PrEP line number: (646) 740-6392.  
Become a part of our HIV Clinic 
If you know you're HIV-positive and don't currently have a medical provider or aren't happy with the one you do have, we welcome you to be a part of the Apicha CHC family.  
You can request an appointment here.  Be sure to select the appointment type as "Primary Medical Care."