How to Celebrate Lunar New Year 2022 in NYC
This Tuesday, February 1, 2022, people around the world will be celebrating the Lunar New Year! Apicha CHC wishes its community members and partners a prosperous and joyous Lunar New Year. Read on to learn more about the holiday and how to celebrate it here in New York City.
What Is Lunar New Year?
Lunar New Year is one of the most significant days of the year for many in Asian and Southeast Asian cultures, such as the Chinese, Vietnamese and Korean communities, among others. Tied to the lunar calendar, the Lunar New Year begins with the first new moon at the end of January. This is a joyous time for feasting on traditional East and Southeast Asian cuisines and honoring household and heavenly deities and ancestors.
What Is the Year of the Tiger?
This year, 2022, is the Year of the Tiger! Those born in the Year of the Tiger were born in the years 1938, 1950, 1962, 1974, 1986, 1998, 2010 and 2022. The Tiger, known as the king of all beasts in China, is a symbol of great strength, exorcising evils, and bravery.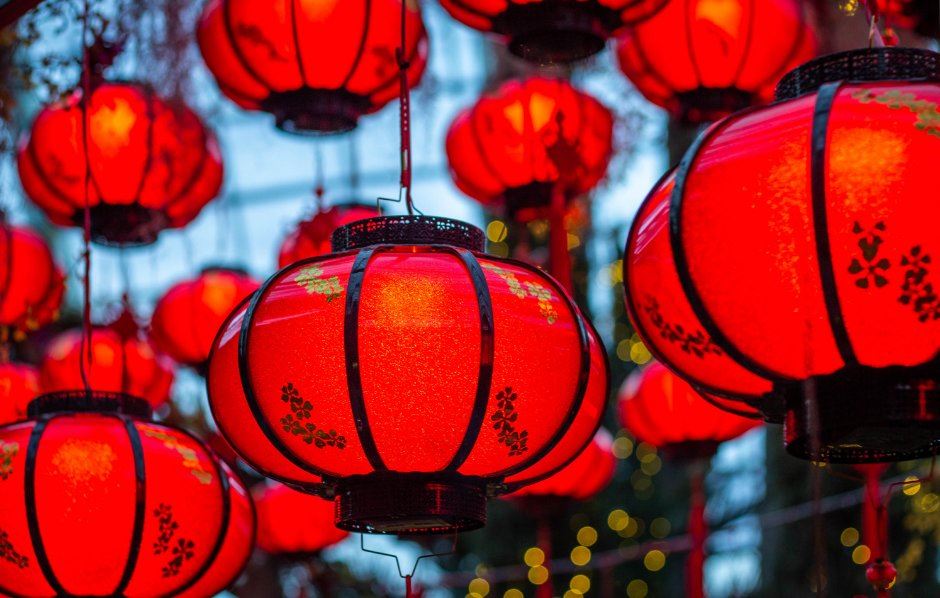 Lunar New Year Events in NYC:
Here are just a few of the many amazing events happening for Lunar New Year this year in NYC! When attending any in-person events, we encourage our community to practice appropriate COVID-19 safety measures such as getting vaccinated, wearing masks, and practicing social distancing. Read more on our COVID-19 pillar page.
1. 24th New Year Firecracker Ceremony & Cultural Festival
What: Kick off the Lunar New Year with the annual Firecracker Ceremony and Festival in Manhattan's Chinatown!
When: Tuesday, February 1, 2022 from 11:00am – 3:30pm
Where: Sara D. Roosevelt Park at Grand Street in Chinatown, NYC.
2. 24th Chinatown Lunar New Year Parade and Festival
What: Chinatown's Annual Chinese New Year Parade is back, equipped with dragon dancing, festive outfits, martial art performers and authentic cuisine.
When: Sunday, February 20, 2022. The festival booths will be open from 12:00pm until 4:00pm. The parade starts at 1:00pm.
Where: Chinatown, NYC - Parade route: Mott & Canal to Chatham Square to East Broadway towards the Manhattan Bridge, completing on Eldridge and Forsyth Streets towards Grand Street next to Sara D. Roosevelt Park.
3. Lunar New Year at the Brooklyn Children's Museum
What: Your little ones will love learning about the traditions of the Lunar New Year through storytelling, live music, calligraphy, and a rooftop lion puppet parade led by the Chinatown Community Young Lions. Secure your tickets here.
When: Saturday, February 5, 2022 from 10am–1pm & 2pm-5pm
Where: Brooklyn Children's Museum (145 Brooklyn Ave, Brooklyn, NY 11213)
4. Lunar New Year Celebration Event at the Queens Botanical Garden
What: Ring in the New Year at the Garden with lion dance performances, a compost tour, and a winter scavenger hunt! Register for free on Eventbrite.
When: Saturday, February 5, 2022 from 12:00pm - 3:00pm
Where: Queens Botanical Garden (43-50 Main Street Flushing, NY 11355)
5. Lunar New Year with the New York Philharmonic
What: Celebrate the Year of the Tiger with a special performance by the NY Philharmonic. Secure your tickets at the NY Philharmonic website.
When: Tuesday, February 8, 2022 at 7:30pm
Where: Alice Tully Hall at Lincoln Center for the Performing Arts (1941 Broadway at, W 65th St, New York, NY 10023)