5 Easy Home Workouts
It's January, which means everyone has started their new year's resolutions, and the gym is packed! Going to the gym can be intimidating in general, especially when the whole neighborhood is there. Ease some new year anxiety and skip the gym for now. That's right. I said skip the gym... I didn't say to skip the workout! Here are five simple workouts you can do to stay fit from the comfort of your home:
1. Stretch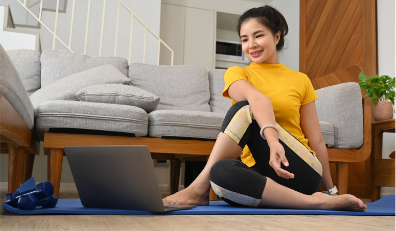 It may not be considered a proper workout, but don't underestimate the power of a good stretch. Basically, every part of your body can be stretched, so do as much as you can. A good stretch can leave you feeling great. If you have the flexibility, you can stretch your back, neck, and hips and feel like you just left the chiropractor.
2. Jumpless Jumping Jacks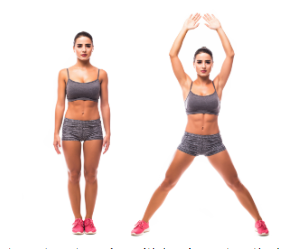 Jumpless jumping jacks are a great way to get moving with low impact on the knees and joints. It's also neighbor friendly.
3. Planks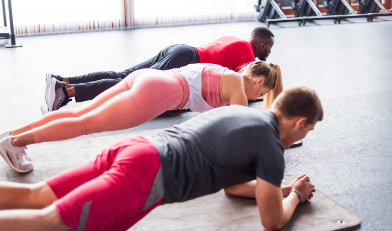 The early 2010s made a meme out of planks, but if done properly, it can be a great, easy, resistance workout. So drop and give me 20 (second intervals, that is).
4. Wall Sits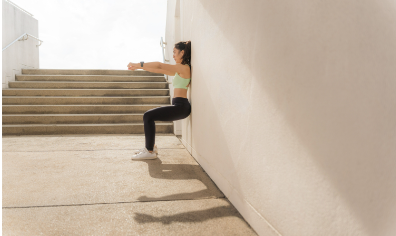 Wanna plump that peach? Wall sits are a really simple way to work your glutes and your thighs. Try to do this in small increments each day. Doing it for a long time can make your legs wobbly for hours!
5. Weightlifting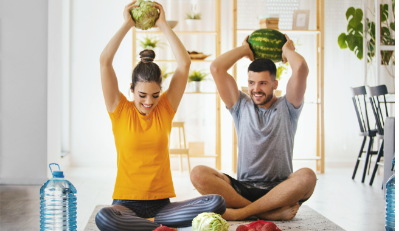 Weightlifting is a great way to build strength and lose weight. No weights or kettlebells necessary for this workout. Anything heavy that you can find in your apartment will work. Try a gallon of milk or a bag of rice. You may feel a bit silly, but trust and believe it will get your muscles workin'.