What is a Physical Exam?
One of the most essential ways to stay on top of your health is by getting your annual physical examination. In this blog, we'll dive into the purpose and different components of a physical--and why it's incredibly beneficial for your health.
What Is a Physical Exam?
Healthline defines a physical as routine tests and examinations to check on your overall health, typically performed by your primary care provider (PCP), a doctor, nurse, or physician assistant. Also known as an annual, check-up, or preventative care visit, physical examinations are an important part of primary care.
Why Should I Get a Physical?
No matter your gender, race, age, sexual orientation, or other factors, a physical is an essential way to stay at your optimal health. You do not need to have a specific health concern in order to get a physical. In fact, there are several health conditions that do not present symptoms at first or even at all, that can only be detected if routine tests are performed. Insider lists just a few, including high blood pressure, lung cancer, and gonorrhea. By getting routine physicals, your doctor will be able to screen for these health conditions and any other risks that may be present.
It is recommended that you receive a physical exam once a year, especially if you are over the age of 50.
How Should I Prepare for a Physical?
A physical exam is one on one time with your doctor to talk about all concerns about your health. Make the most of your doctor's undivided attention by coming in with the following:
Questions and concerns about your physical and mental health, including any symptoms or pains you are experiencing.
Your medical, surgical, and vaccination history. Vaccination is an important part of discussion and care during physical exams.
Your family members' medical and surgical histories.
List of current medications you are taking, including prescriptions, over-the-counter, and herbal supplements.
Copy of your device card if you have an implant such as a pacemaker or defibrillator.
Dress comfortably, avoiding any excess jewelry, makeup, etc. so your doctor can easily conduct a full-body physical examination.
If you require a blood test, your medical provider might request you to fast before your appointment. Check with your medical provider to see if this applies to you.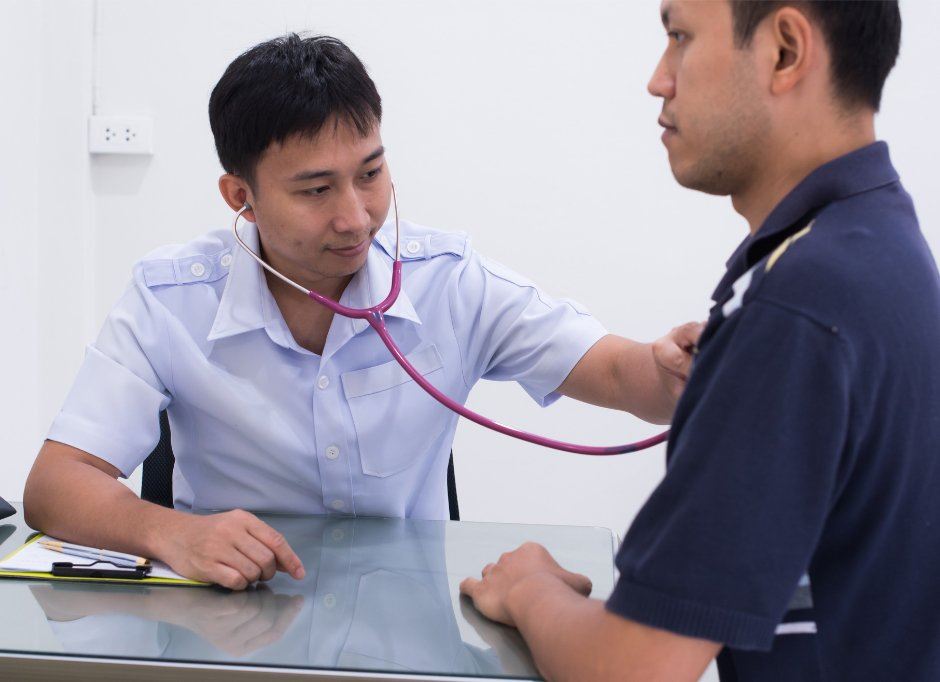 What Happens at a Physical?
While the way each medical professional conducts a physical might differ slightly, here are some common tests and assessments that might occur during your exam.
1. Measuring Height and Weight
One of the first things your medical provider will do is measure your height and weight. This is done in order to ensure there have not been any major changes that might point to a larger medical issue.
2. Testing Vital Signs
Temperature: Average body temperature is around 98.6 degrees Fahrenheit.
Blood Pressure: A healthy blood pressure rate is typically less than 120 over less than 80. If your blood pressure is 130 over 80 or higher, this may indicate high blood pressure or hypertension.
Heart Rate: Values between 60 and 100 are considered normal, although some healthy people have heart rates below 60.
Respiration Rate: A healthy respiration rate for an adult is typically 12 to 16 breaths per minute (BPM).
3. Assessment of Lifestyle Habits including:
Alcohol use
Smoking habits
Recreational drug use
Sexual health and safety habits
Diet and exercise
Stress levels
4. Physical Examination
Your medical provider will check the functioning of all of your body's organs. Your medical provider may ask you to change into a medical gown so they can examine your body with ease.
Heart Exam: Using a stethoscope, your medical provider will listen to your heartbeat to ensure there are no abnormal sounds or signs of heart disease, such as an irregular heartbeat or a heart murmur.
Lung Exam: Using a stethoscope, your provider will listen to your breathing, listening for crackles, wheezes, or decreased breath sounds to test your overall lung and heart health.
Head & Neck Exam: Your medical provider will check the health of parts of your head and neck such as your throat, tonsils, teeth, ears, eyes, nose, and lymph nodes.
Neurological Exam: Your provider may test the functioning of your brain by testing your reflexes, balance, mental state, nerves, and muscle strength.
Dermatological Exam: Your medical provider may inspect your skin and nails for any unusual marks or growths.
Abdominal Exam: Your provider might press on parts of your abdomen in order to evaluate your internal organs. They may use a technique called "percussion," in which they tap the body like it is a drum. Healthline explains this technique is used to check the borders, size, and consistency of the internal organs, as well as find fluids in unusual places. A stethoscope may also be used to listen to your digestive system and bowel movements.
Genital Exam: Depending on what genital organs you have, your provider may perform a chest/breast exam, pap smear, pelvic, testicular, hernia and/or prostate exam to look for signs of certain diseases such as cervical cancer and HPV. It is also recommended to perform a routine test for STDs & HIV if you are sexually active.
If you have any questions about what your doctor is checking or their methods, feel free to ask them.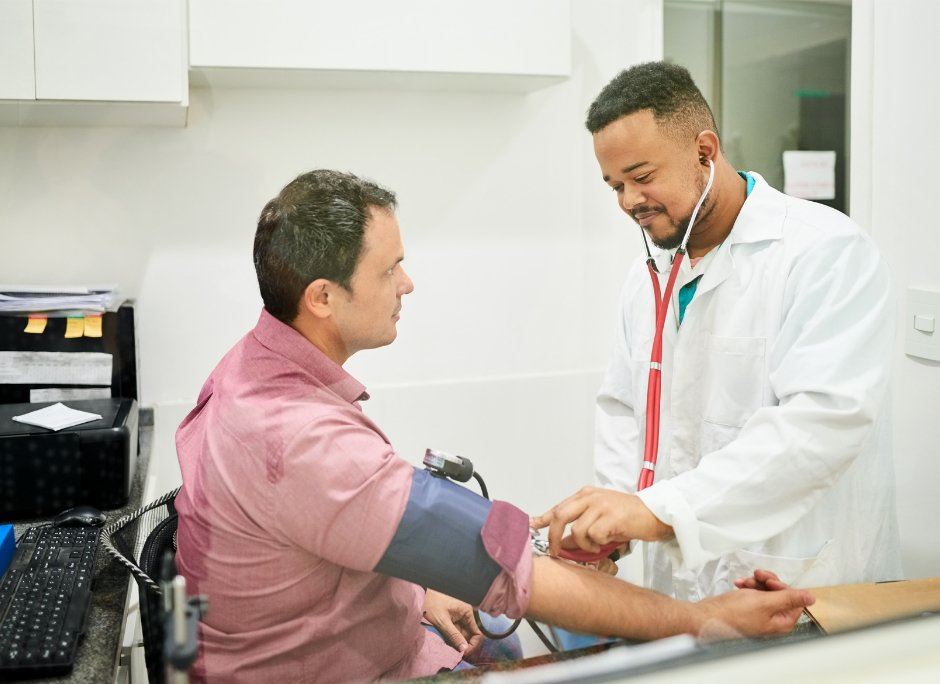 Primary Care at Apicha CHC
At Apicha Community Health Center, we offer low-cost, inclusive, comprehensive primary care services to anyone in need. We'll set you up with a primary care provider who can cater to all your needs. As a patient of Apicha CHC, you can expect the following:
You will have your own PCP who understands you and your health care needs.
You will get regular check-ups for diabetes, cholesterol, blood pressure.
You will get the necessary vaccines and cancer screenings appropriate for you.
If you smoke we can work with you to help you stop smoking.
Medication prescriptions and assistance with prior authorizations.
You will be screened for depression and anxiety. If needed, you will have access to Apicha CHC's on-site Behavioral Health Specialists.
You can get a same or next day appointment when you are sick and you will be seen by a provider that knows you.
You can see our Registered Dietitian for nutrition counseling and weight management.
For services we don't have available at our clinic, we will help you find a specialist and coordinate your care.
Access to our in-house pharmacy, or free delivery.
You may have access to reduced-cost medication.
We also offer COVID-19 rapid PCR testing if there is any concern about exposure or just want to get tested.
You can schedule an appointment by calling 866-274-2429 or click here. If you have more questions about becoming a new patient, click here for more information.